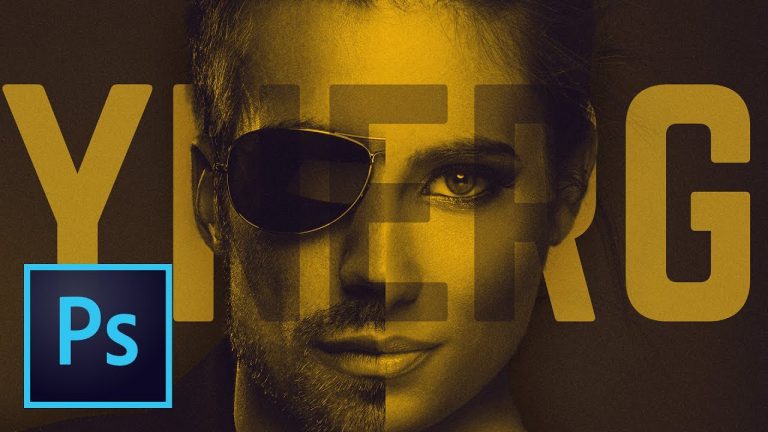 5 WAYS TO BLEND TEXT & IMAGES IN PHOTOSHOP! | We will use Photoshop to mask, blend mode, color change, adjustment layer, and blend text into photos in all sorts of different ways.
Vanity typeface: https://www.behance.net/gallery/17007215/Vanity-Free-Modern-Type-Family
? Buy the Photoshop Course and Support the Channel → http://bit.ly/28NuwFy
? My Instagram: http://instagram.com/tutvid
? Subscribe for Daily Tutorials → https://goo.gl/DN4Nln
–
In this Photoshop tutorial, we will cover five different ways to blend type into images. Here is that we'll cover
00:43 : Weave text effect
07:25 : Blended text effect
12:55 : Inverted color type effect
18:03 : Textured text effect
28:44 : In front/behind text effect
We will use masks, gradients, adjustment layers, custom shadows, work with multiple typefaces, color range, texture masks, blend if sliders, and about a thousand other features, tips, and tricks in Photoshop. I hope you love it!
⚡️ written tutorial here: http://bit.ly/2uKJifr
INSTAGRAM: http://instagram.com/tutvid
TWITTER: http://twitter.com/tutvid
FACEBOOK: https://www.facebook.com/tutvid
SNAPCHAT: tutvid.com
tutvid is a YouTube channel dedicated to creating the best Adobe Photoshop, Premiere Pro, Lightroom, and Illustrator tutorials. My goal is to create the best, most informative, and entertaining tutorials on the web. If you enjoy my videos, the best way to support what I do here is to purchase my course linked above or simply subscribe to the YouTube channel by pressing the red button.
✉️ business inquiries: nate@tutvid.com
–
Comments
comments