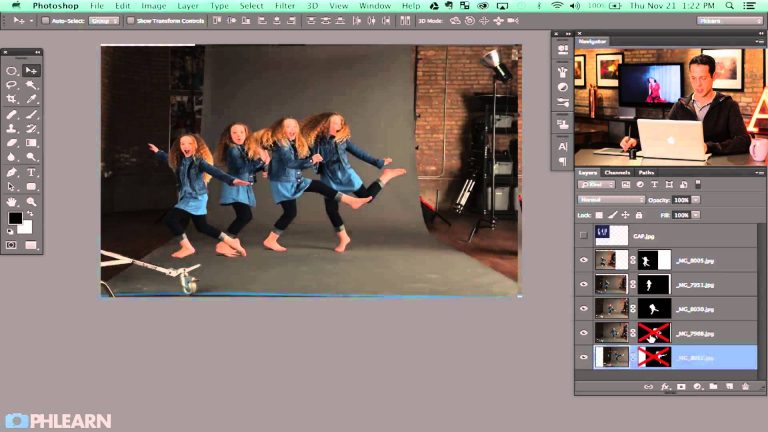 Commercial Retail Fashion — Post Processing
You saw the behind the scenes of our Gap inspired fashion shoot, now we take the images into Photoshop to start the compositing and retouching process. Make sure to check back for part 2 of the post production later this week.
Cutting Your Subject Out
When photographing your subject on a gray seamless it should be relatively easy to cut them out. In today's episode we use the magic wand tool to select out the background. In this case it makes more sense to select the background rather than the subject because the background is more uniform and easier to select.
After selecting the background we load the selection into a layer mask and invert it to make just the subject visible. This same process is repeated for each of the layers, giving us the opportunity to place them together. After all of the subjects are cut out we align them together to form the final movement.
More information on this episode here:
Phlearn Accounts
Website: http://phlearn.com
Facebook: https://www.facebook.com/Phlearn
Twitter: https://twitter.com/phlearn
Google+: https://plus.google.com/u/0/116791098…
Instagram: https://instagram.com/phlearn
For more tutorials and how to videos check out our extensive Photoshop and photography video channel: http://www.youtube.com/user/PhlearnLLC
We cover everything from Photoshop tutorials, photography tutorials, how to videos and more!
Comments
comments