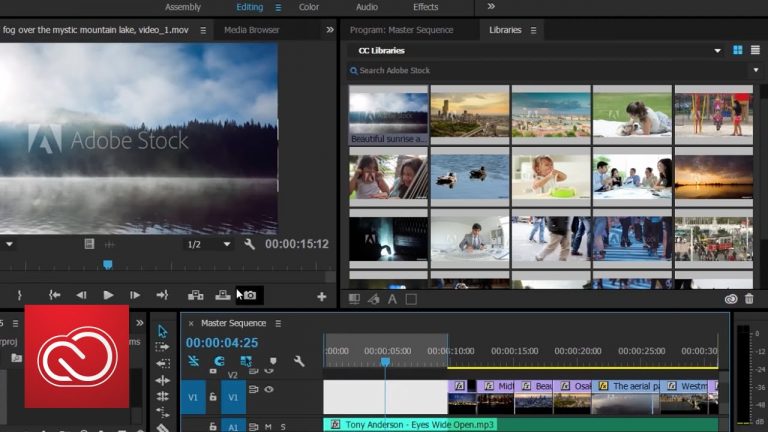 Get easy access to your Adobe Stock video assets through the Creative Cloud Libraries panels built into After Effects and Premiere Pro. Use Adobe CreativeSync to keep all your creative assets—images, videos, Looks, and more—up to date and instantly available wherever you need them.
See improvements to this workflow in the latest updates to Adobe Creative Cloud pro video & audio tools. Learn more: http://adobe.ly/1NOdMjQ
More Premiere Pro tutorials on helpx.adobe.com: https://helpx.adobe.com/premiere-pro/tutorials.html?sdid=HHJ4XL5X&mv=social
Subscribe: https://www.youtube.com/user/adobecreativecloud?sub_confirmation=1
LET'S CONNECT
Facebook: http://facebook.com/adobecreativecloud
Twitter: http://twitter.com/creativecloud
Instagram: http://www.instagram.com/adobecreativecloud/
Adobe Creative Cloud gives you the world's best creative apps so you can turn your brightest ideas into your greatest work across your desktop and mobile devices.
Comments
comments