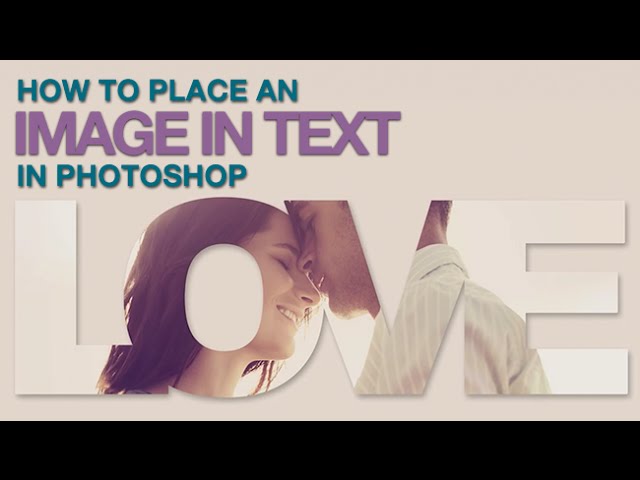 Our #1 PRO Tutorial ever is now on Sale! https://phlearn.com/popular
How to Place an Image in Text in Photoshop
In today's episode, we show you how to place an image in text in Photoshop!
Working With Text
Combining an image with text can be a super fun and effective technique. We start off with choosing our text and font. With our end goal in mind, we wanted to choose a text that was thick enough for the image to show through. After choosing a text, we adjusted the spacing of our text to our liking.
Clipping Mask
After we chose our text, we brought our image into photoshop. From there we used a clipping mask to make sure the image was only shown within the text.
Styling
From there we added a bit of style to the image. We used a drop shadow to help the text pop and stand out from the background. We also went in and changed the color of the background.
VISIT PHLEARN.COM FOR MORE FREE TUTORIALS
SUBSCRIBE TO OUR CHANNEL FOR MORE FREE TIPS AND TRICKS
http://www.youtube.com/subscription_center?add_user=phlearnllc
GET FREE TUTORIALS IN YOUR EMAIL + DISCOUNTS ON OUR PRO TUTORIALS!
https://phlearn.com/mail
BUY THE TABLET AARON USES! https://phlearn.com/tablet
LET'S BE FRIENDS!
Instagram ► https://www.instagram.com/phlearn/
Facebook ► https://facebook.com/phlearn
Twitter ► https://twitter.com/phlearn
Google+ ► https://plus.google.com/116791098059215639405
Phlearn ► https://phlearn.com
Comments
comments