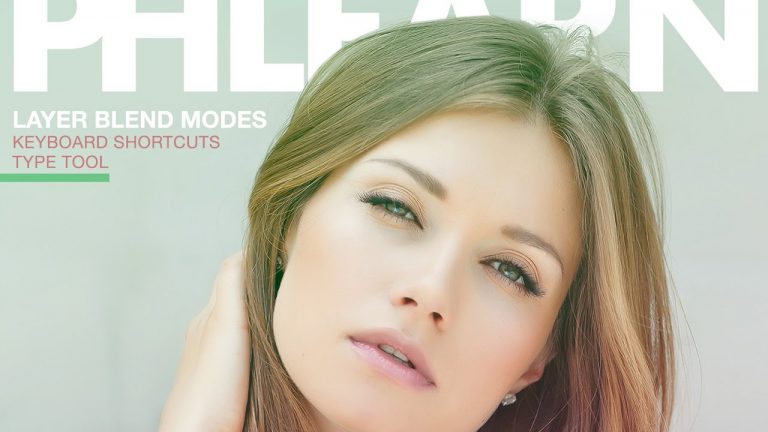 In today's episode, we show you how to stylize a magazine cover in Photoshop!
Getting Started
We start today's episode off by pulling in an image from Fotolia.com. This image will serve as our magazine cover. After we have our image pulled into Photoshop we are ready to begin stylizing.
Adding Style
We add style to our magazine cover by using a color gradient. There are so many awesome options in the Gradient Fill dialog box that you can really get in and play around a bit until you find something you like. In our case, we decided that we wanted our color gradient to go from green to magenta.
Masking
Next we bring in our Phlearn logo. We want this logo to appear behind our subject. We create an adjustment layer and use a brush to mask out the areas we don't want appearing on top of our subject.
Finishing Touches
We finish off by using some type and alignment tools in photoshop to add some text to our magazine cover.
———————————————————————————————-
Thanks for watching Phlearn! If you enjoyed this video be sure to subscribe to our channel so you don't miss a thing!
Subscribe: http://goo.gl/LBIEQU
For more advanced Photoshop Tutorials be sure to check out our Phlearn PRO Tutorials. We offer the best Photoshop tutorials available starting at just $24.99.
http://phlearn.com/product-category/pro-photoshop-tutorials
———————————————————————————————-
Stock Images provided by: http://us.fotolia.com/
Comments
comments