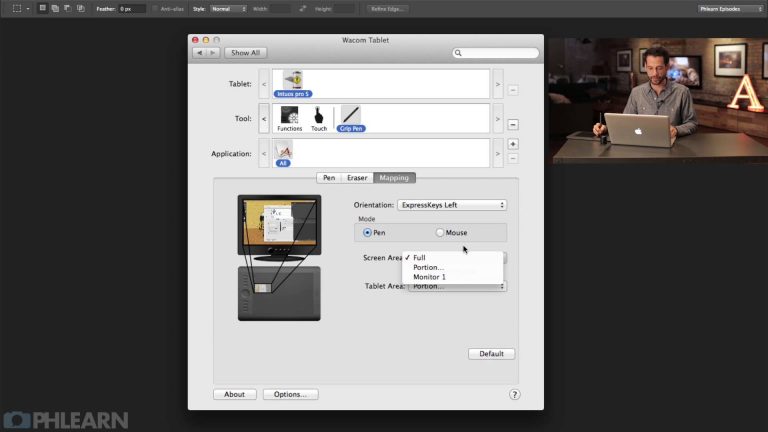 In this episode, learn why we love the Wacom tablet and pick up some tips along the way. We'll show you how to install your tablet and the basics of using it in Photoshop!
Possibly the very best part about using a Wacom Tablet is the pressure sensitivity. It acts like a paint brush rather than a solid object (mouse).
We prefer the Intuos Pro Small tablet, because there is no need for giant brushstrokes when photo editing. You can purchase the tablet here: http://amzn.to/1lY3KQX
Find us elsewhere too!
Website: http://phlearn.com
Facebook: https://www.facebook.com/Phlearn
Twitter: https://twitter.com/phlearn
Instagram: https://instagram.com/phlearn
For more tutorials and how to videos check out our extensive Photoshop and photography video channel: http://www.youtube.com/user/PhlearnLLC
We cover everything from Photoshop tutorials, photography tutorials, how to videos and more!
Comments
comments