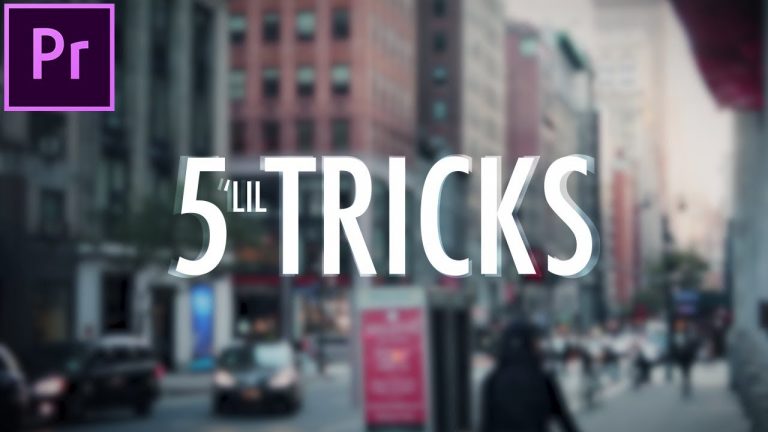 Get the latest version of Adobe Premiere Pro: http://bit.ly/2ekhRiF
In this Adobe Premiere Pro CC Tutorial I will be sharing 5 little video editing tips, tricks, and techniques that can make a big difference in your final project.
1. Pull Focus – Using dimming and blurring in the background you can pull focus to text, images, or pop ups in the foreground. You can even use keyframes to gently animate in and out of this. (0:20)
2. Gentle Motion – You can use scale and position keyframes to gently ease in and out of pictures in a slideshow fashion. This is great to keep the flow of the video going and keep still frames engaging for the viewer. (2:20)
3. Audio Ducking – There are many ways to duck audio, however this simple visual pull of the volume line allows you to visually dip in and out of important moments such as voice overs and transitions. (3:50)
4. Sound Design – This is a larger topic in general but it is good to remember that you can apply sounds the same way you apply video effects with a little creativity. (5:40)
5. Vignette – a subtle vignette can go a long way in bringing out the focus and color grading of certain scenes and pictures. This tool in the Lumetri color panel can come in handy for clips shot on clear blue skies or with soft edges. (7:40)
Keep these 5 subtle techniques and variety of knowledge in your arsenal for many different video editing situations.
——————————————————————–
SUBSCRIBE on YouTube:
http://bit.ly/Justinodisho
Visit My Website:
Follow me Online:
Instagram: https://www.instagram.com/JustinOdisho
Twitter: https://twitter.com/JustinOdisho
Facebook: https://www.facebook.com/JustinOdisho
► Listen to my Podcast: http://justinodisho.com/podcast
Thanks for watching!
Comments
comments