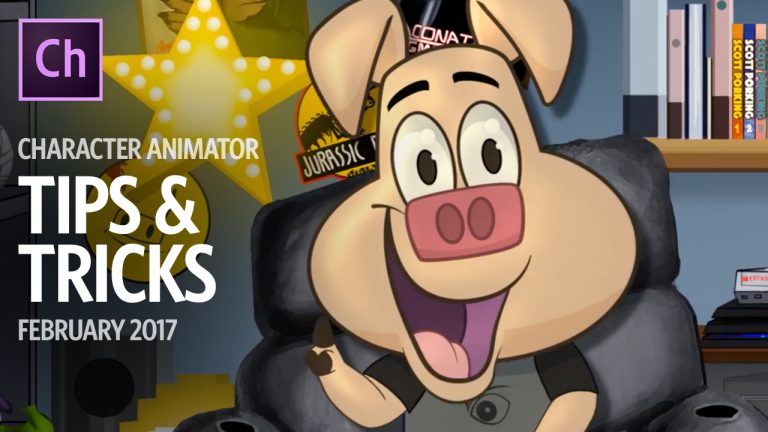 In this episode, see how animators have used Character Animator for cartoon movie reviews, spanish lessons, and claymation scientists. Then we'll learn about picking up and interacting with objects, getting better external audio files for clear lip sync results, multiple dangle behaviors, the new ideas portal, and a detailed walkthrough of how eyes work.
0:00 Intro
1:20 Community Spotlight
5:33 Picking Up Objects
11:00 Cleaning Up External Audio
15:11 Multiple Dangle Behaviors
19:15 Vote on New Features
21:10 How Do The Eyes Work?
Links:
Brad Pig: http://youtube.com/channel/UCkLFvZQ5aM10UVfUcIrWJ4g
Senor Jordan: http://youtube.com/tontitofrito
Shmideo: https://youtube.com/shmideo
CH Ideas Portal: http://adobe.com/go/ch_wish
Download Character Animator: https://www.adobe.com/products/character-animator.html
Download free example projects and puppets: http://adobe.ly/297v7Wg (okaysamurai puppet pack) and https://forums.adobe.com/docs/DOC-6029 (official adobe pack)
Check out the official forums: https://forums.adobe.com/community/character-animator
Subscribe on YouTube: http://www.youtube.com/subscription_center?add_user=okaysamurai
Twitter: https://twitter.com/okaysamurai
Facebook: https://www.facebook.com/okaysamurai
Website: http://okaysamurai.com
zdroj: YouTube
Comments
comments