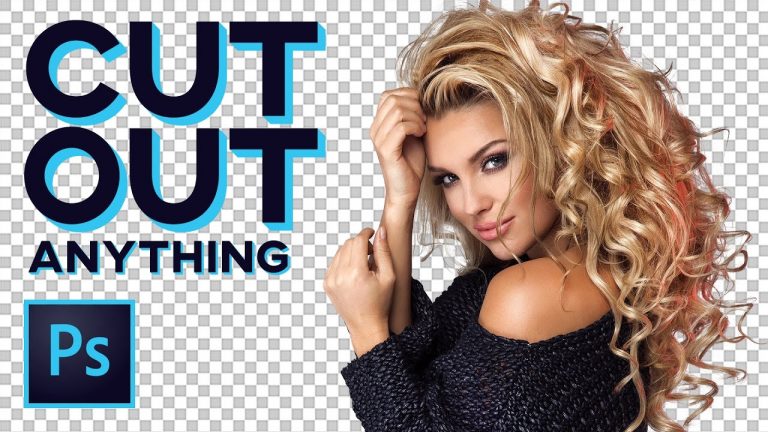 TEN TIPS & TRICKS FOR MAKING SELECTIONS! | Learn each of these styles in several minutes or less! | We will cover basic, intermediate, and advanced methods for making selections in Photoshop
Adobe Stock photo used in this tutorial: https://stock.adobe.com/stock-photo/beauty-portrait-of-blonde-sensual-lady/90506434
? ↓ VIDEO GUIDE ↓ ?
00:35 I. Start every selection with Quick Selection
03:35 II. Use Select and Mask to cut out hair
07:14 III. bonus tip: Getting back to the older Refine Edge feature
08:58 IV. Poly Lasso tool + tips and tricks for straight selections
12:42 V. The mighty Pen Tool
16:54 VI. Using a channel to create a complex selection
22:54 VII. Calculations for complex selections w/ lots of straight lines
26:19 VIII. Color Range to create selections based on color or tone
29:09 IX. Quick Mask tools to paint selections FAST
31:13 X. What do I do once I have a selection?
32:26 XI. Defringe your selections and objects for amazing edges
? Subscribe for Daily Tutorials → https://goo.gl/DN4Nln
? Buy the Photoshop Course and Support the Channel → http://bit.ly/28NuwFy
Learn to make virtually ANY selection and cut out anything you would even need in Photoshop. We'll make simple, straight-line selections with the Poly Lasso tool, we'll select car parts with the Pen Tool and edit the path, we'll use Calculations to create extremely intricate and difficult selections VERY quickly, we'll learn to use and work with Select and Mask as well as Refine Edge, we'll build a selection based on a single channel, and SO much more! You will learn everything you need to know about one of the most important aspects of using Photoshop: Creating Selections and Cutting Stuff Out!
⚡️ check out the written tutorial here: http://bit.ly/2nbjCRV
INSTAGRAM: http://instagram.com/tutvid
TWITTER: http://twitter.com/tutvid
FACEBOOK: https://www.facebook.com/tutvid
SNAPCHAT: tutvid.com
tutvid is a YouTube channel dedicated to creating the best Adobe Photoshop, Premiere Pro, Lightroom, and Illustrator tutorials. My goal is to create the best, most informative, and entertaining tutorials on the web. If you enjoy my videos, the best way to support what I do here is to purchase my course linked above or simply subscribe to the YouTube channel by pressing the red button.
✉️ business inquiries: nate@tutvid.com
–
CREDITS:
Social Icons in outro: http://www.freepik.com/free-vector/six-social-networking-icons-with-infographic-resources_982300.htm
Comments
comments