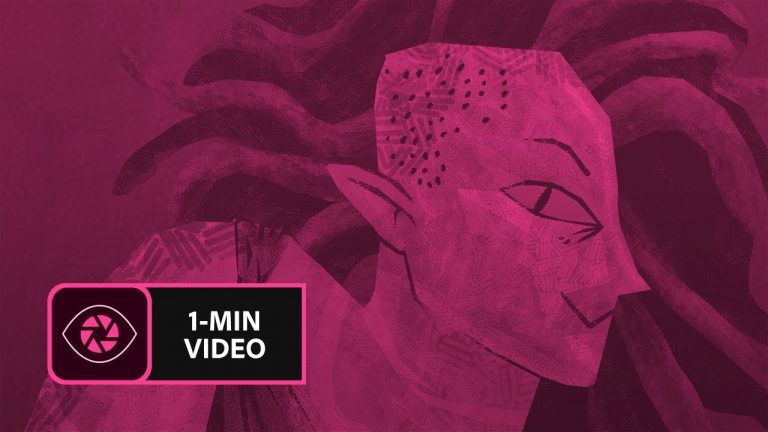 Create a brush from a simple sketch.
Start from scratch, or download practice files [https://learndownload.adobe.com/pub/learn/mobile-apps/make-a-custom-brush.zip] for a head start. Steps below.
Prep your project:
1. Save the practice image (source-image.jpg) provided here to the Camera Roll on your mobile device, or use your own.
2. Download the Adobe Capture CC mobile app from the App Store for your iOS device, or from the Play Store for you Android. Open the app and sign in with your Adobe ID.
3. Tap Brushes from the top menu.
Create a custom brush:
1. Tap Brushes from the menu.
2. Tap the image icon at the bottom, then tap Camera Roll.
3. Choose an image from your Camera Roll.
4. Tap areas to erase unwanted marks. Tap the checkmark.
5. Drag the resize handles (white dots) to position the blue box around the part of the image you want to use as the brush.
6. Tap Styles from the main menu.
Tip: For the example in the video, we chose a style in the Photoshop CC & Adobe Sketch Brushes section.
7. Tap Presets. Adjust the Size, Spacing, and other settings as you like. Tap Done, or the right arrow on Android devices.
8. Choose the appropriate Creative Cloud Library. Tap Save.
Apply style in Adobe Photoshop CC:
1. Open artwork in Photoshop.
2. Choose the Brush tool.
3. Choose your new brush from the Libraries panel (Window – Libraries).
4. Use the new brush to enhance your creation.
That's it!
To learn more about Adobe Capture and Adobe's other mobile apps, visit our Mobile apps Tutorials page.
Subscribe: https://www.youtube.com/user/adobecreativecloud?sub_confirmation=1
LET'S CONNECT
Facebook: http://facebook.com/adobecreativecloud
Twitter: http://twitter.com/creativecloud
Instagram: http://www.instagram.com/adobecreativecloud/
Adobe Creative Cloud gives you the world's best creative apps so you can turn your brightest ideas into your greatest work across your desktop and mobile devices.
Comments
comments