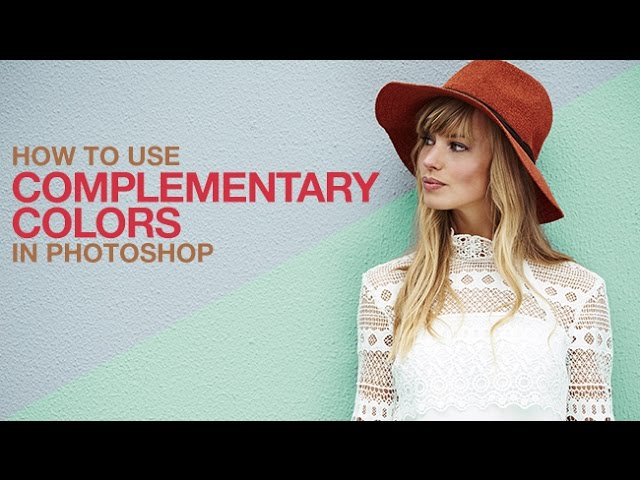 Our #1 PRO Tutorial ever is now on Sale! https://phlearn.com/popular
How to Create & Use Complementary Colors in Photoshop
Certain color combinations will always look good together, the most simple color combination being complementary colors. Learn how to identify and create complementary colors, then change the background of a photo to compliment the subject!
How to Use Adobe Color Themes
Complementary colors are opposites on the color wheel. In case you don't have a color wheel laying around, Adobe has one built-in to Photoshop.
To access the color wheel called "Adobe Color Themes" go to 'Window – Extensions – Adobe Color Themes'. In this dialog, you can create different color themes including complementary colors, analogous colors, triad colors and more!
To create a complementary color of an existing color in your image, first use the eyedropper tool to sample a color. Then click on the icon below the color wheel in the Adobe Color Theme Dialog labeled 'Set selected color from active color'. This will load the color you just chose using the eyedropper tool into the Adobe Color Theme Dialog. For best results, be sure to have the center color box chosen in the Adobe Color Theme Dialog.
Once the appropriate color is chosen, click on the drop-down menu on the top of the Adobe Color Theme Dialog and navigate to 'Complementary'. The colors below will now represent a collection of complementary colors.
To retrieve more information on any color, choose it from the 5 available color boxes and note the numbers below. Each color can be identified based on different values. You will see values for CMYK, RGB, HSB, and HEX codes.
These values can be plugged into any color window to accurately match colors.
How to Change Colors in an Image
Now that the appropriate color has been sampled, loaded into the Adobe Color Theme Dialog and a complimentary color has been chosen, it is time to color objects in the photo to represent the complementary colors.
Changing colors in an image can be done in many ways, in this example, we cover 2 methods for coloring an image.
The easiest method is to create a 'Hue/Saturation' adjustment layer by going to 'Layer – New Adjustment Layer – Hue/Saturation'. Click on the 'Colorize' button in the Hue/Saturation Dialog, then enter the Hue number from the HSB values on the Adobe Color Theme Dialog.
In this example, we chose a hue of 159, making the background a nice green to compliment the red/brown in the hat.
The last step is to use a layer mask to make the green layer visible over the background and nowhere else. Because the background of the image is one color, we use 'Select – Color Range' to select out the background and load the selection into the layer mask.
There are many ways to make selections and masks, feel free to use the method that is most comfortable to you!
VISIT PHLEARN.COM FOR MORE FREE TUTORIALS
SUBSCRIBE TO OUR CHANNEL FOR MORE FREE TIPS AND TRICKS
http://www.youtube.com/subscription_center?add_user=phlearnllc
GET FREE TUTORIALS IN YOUR EMAIL + DISCOUNTS ON OUR PRO TUTORIALS!
https://phlearn.com/mail
BUY THE TABLET AARON USES! https://phlearn.com/tablet
LET'S BE FRIENDS!
Instagram ► https://www.instagram.com/phlearn/
Facebook ► https://facebook.com/phlearn
Twitter ► https://twitter.com/phlearn
Google+ ► https://plus.google.com/116791098059215639405
Phlearn ► https://phlearn.com
Comments
comments