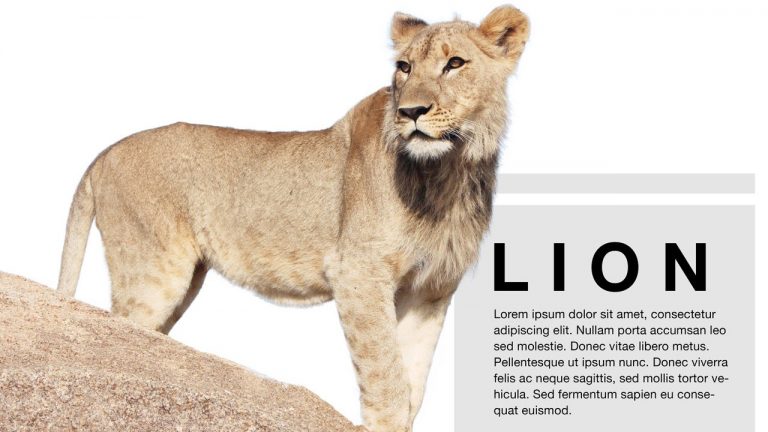 If you have a complicated selection to make such as hair, let us introduce you to your new best friend: the refine edge tool! Learn how to master the tool and get flawless results in today's episode!
Begin by using whichever selection tool you prefer. In this episode, we use the magic wand tool to select the sky around the lion, and then invert that selection. because the lion has so much detailed fluff, a lot of the sky shows through and the hair is not defined at all. To mend this, go to Select- Refine Edge.
In this dialogue box you can choose which view is most helpful to you. You might want to soften the edge a little, and you can do this by feathering. Play around with the contrast and shift edge as well. Keep looking for what makes the hair more defined and realistic looking- it might be helpful to shift the edge inwards a little bit.
Hint: If you'd like to use the "output to" option to output to a different location such as a layer mask, be sure that you are not on the background layer (You can hold Alt/Opt and double click on the background to change it to a regular layer).
To use the edge detection tool, check the smart radius box and paint around the edge of the hair. Photoshop does an amazing job of determining what is the background and what is the fur, and eliminates the unwanted parts of the background sky.
If you plan to put a new background underneath whatever you are cutting out, it makes sense to match the general tone from old to new. If you had an originally light background, it's much more successful to use a light colored background for the final image.
———————————————————————————————–
Thanks for watching our free Phlearn Tutorials! If you enjoyed this video be sure to subscribe to our channel to receive free weekly videos.
Subscribe: http://goo.gl/LBIEQU
For more advanced Photoshop Tutorials be sure to check out our Phlearn PRO Tutorials. We offer the best Photoshop tutorials available online starting at just $14.99.
http://phlearn.com/pro-tutorials
———————————————————————————————–
Website: http://phlearn.com
Facebook: https://www.facebook.com/Phlearn
Google+: https://plus.google.com/u/0/116791098…
Images: http://www.fotolia.com
Comments
comments