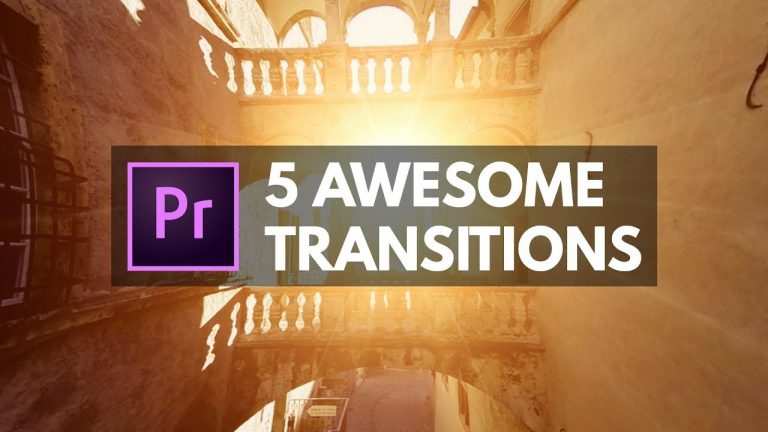 LEARN TO CREATE 5 SIMPLE & BEAUTIFUL TRANSITION EFFECTS IN PREMIERE PRO! | We'll talk about a simple zoom, a lens distortion bump, a splatter transition, a rolling panoramic transition, and a twisting, zooming transition effect in this tutorial!
? Buy the Photoshop Course and Support the Channel → http://bit.ly/28NuwFy
? My Instagram: http://instagram.com/tutvid
? Subscribe for Daily Tutorials → https://goo.gl/DN4Nln
–
? ↓ VIDEO GUIDE ↓ ?
00:48 Zoom Transition
10:18 Lens Distortion Bump Transition
13:46 Center Splash Effect Transition
18:18 Panoramic Rotation Transition
24:12 Twisting Zoom Transition
In this Premiere Pro video editing tutorial, we will use a series of video clips and Adjustment Layers to build a few different effects that you will be able to easily use in your own video projects. We will save these transitions as presets so they take just a few seconds to use later on when you decide to add them to your own video editing projects.
⚡️ written tutorial here: http://bit.ly/2wZb3Th
INSTAGRAM: http://instagram.com/tutvid
TWITTER: http://twitter.com/tutvid
FACEBOOK: https://www.facebook.com/tutvid
SNAPCHAT: tutvid.com
tutvid is a YouTube channel dedicated to creating the best Adobe Photoshop, Premiere Pro, Lightroom, and Illustrator tutorials. My goal is to create the best, most informative, and entertaining tutorials on the web. If you enjoy my videos, the best way to support what I do here is to purchase my course linked above or simply subscribe to the YouTube channel by pressing the red button.
✉️ business inquiries: nate@tutvid.com
–
Comments
comments