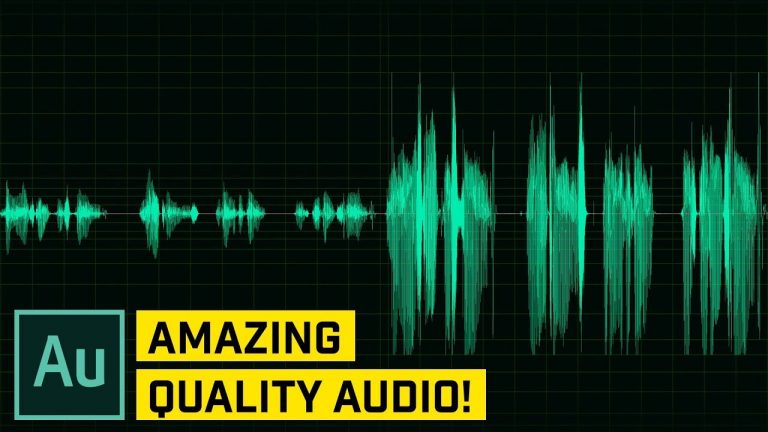 LEARN MY WORKFLOW FOR EDITING VOICE AND AUDIO IN ADOBE AUDITION! | In this Adobe Audition tutorial, we'll take a look at creating a preset that will take your audio, strip out background noise, and compress and normalize your audio levels to a great volume level for use online for any audio, film, or video project.
? Buy the Photoshop Course and Support the Channel → http://bit.ly/28NuwFy
? My Instagram: http://instagram.com/tutvid
? Subscribe for Daily Tutorials → https://goo.gl/DN4Nln
–
In this Adobe Audition tutorial, I'll go over my basic audio process using Adobe Audition to reduce background noise, normalize the levels to boost up the audio level, compress the peaks to help even things out, tweak and reduce background noise a little more, use the equalizer to give the audio some spice, boost the audio level again by normalizing, and then a series of things to limit the audio and compress peaks to get everything where we want it to be and make sure we're not blowing out the speakers of the people listening to our audio. I hope you enjoy the tutorial!
⚡️ written tutorial here: http://bit.ly/2DNDUN9
INSTAGRAM: http://instagram.com/tutvid
TWITTER: http://twitter.com/tutvid
FACEBOOK: https://www.facebook.com/tutvid
SNAPCHAT: tutvid.com
tutvid is a YouTube channel dedicated to creating the best Adobe Photoshop, Premiere Pro, Lightroom, and Illustrator tutorials. My goal is to create the best, most informative, and entertaining tutorials on the web. If you enjoy my videos, the best way to support what I do here is to purchase my course linked above or simply subscribe to the YouTube channel by pressing the red button.
✉️ business inquiries: nate@tutvid.com
–
Comments
comments