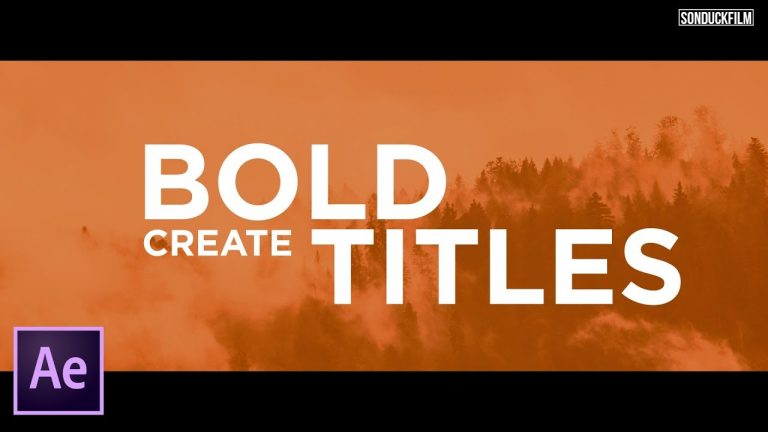 Learn how to use titles and make them stand out in After Effects! If you want to produce amazing motion graphics, you need to create work that is different from others. By understanding text placement and animation, you can easily create titles that are amazing. In this After Effects tutorial, we look at how to use placement and movement.
Best Typography Templates & Inspiration: http://bit.ly/2DqjEwM
My Top 5 Typography Templates
1. 70 Typography Scenes: http://bit.ly/2FyKkl9
2. 40 Titles Animation Pack: http://bit.ly/2FFnunU
3. Typography Promo: http://bit.ly/2FHY2hv
4. 80 "Big" Typography: http://bit.ly/2FymmX4
5. 85+ Typography Scenes: http://bit.ly/2FOInA5
Animation Composer Download
1000+ Motion Presets: https://goo.gl/8NPyGn
1000+ Text Presets: https://goo.gl/P5P7Gi
Like the music? Get your royalty free music at Artlist.io.
http://bit.ly/2t7xrrP
Download free project files here:
Uploading Now
Social Media:
Drop a like on Facebook: https://www.facebook.com/sonduckfilm
Hit me up on Instagram: http://instagram.com/sonduckfilm
Follow me on Twitter: https://twitter.com/SonduckFilm
Connect with me on Linkedin: https://www.linkedin.com/in/joshnoel
Visit our website https://www.sonduckfilm.com for more tutorials, giveaways and film and photo gear!
Comments
comments