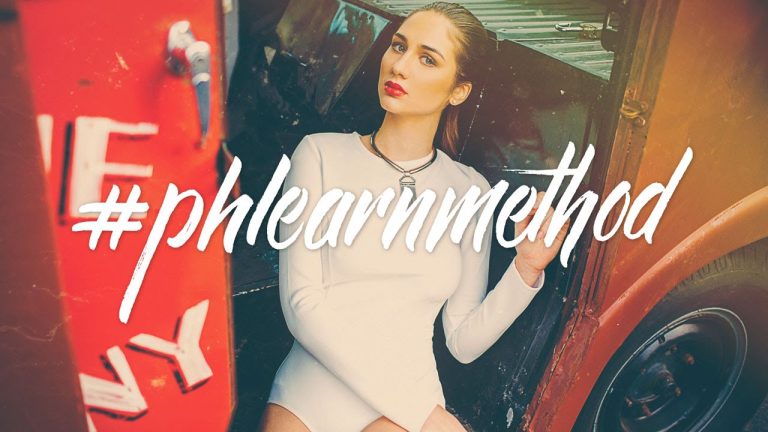 #phlearnmethod – Photoshop Made Simple.
Download Your Free 5 Pack Today – http://bit.ly/1uhRcSJ
Wardrobe provided by AKIRA: www.shopakira.com
Styled by: Kenneth Marks II
Hair & Makeup by: Tran B. Nguyen
You finished the shoot; uploaded the files…ever lost hours wondering what to do next?
It's time to recapture those hours–the #phlearnmethod Photoshop actions are here. In a few clicks, edit your images professionally adding unique, themed-styles.
Layer on the perfect lighting for the nostalgic bride or revamp your portfolio with high fashion color. The #phlearnmethod's 8 bundles allow you to apply frequently-asked-for themes to your photography.
Within each bundle, you'll get a number of variations on the theme. For instance, in B&W you get charcoal, graphite, ash, inkwell, etc. so you can get the effect you want.
You can use just one action for your image, or layer on a stack of 20. The actions across the bundles work together so the potential combinations are endless. It's simlar to the effects in Instagram, only much more advanced, and you can use multiple at one time.
As a gift we've included 5 FREE Phlearn Method Photoshop Actions in this email! Click the image below to download the sample actions and see how these can simplify your editing process.
———————————————————————————————
Thanks for watching our free Phlearn Tutorials! If you enjoyed this video be sure to subscribe to our channel to receive free weekly videos.
Subscribe: http://goo.gl/LBIEQU
For more advanced Photoshop Tutorials be sure to check out our Phlearn PRO Tutorials. We offer the best Photoshop tutorials available online starting at just $14.99.
http://phlearn.com/pro-tutorials
———————————————————————————————–
Website: http://phlearn.com
Facebook: https://www.facebook.com/Phlearn
Google+: https://plus.google.com/u/0/116791098…
Comments
comments