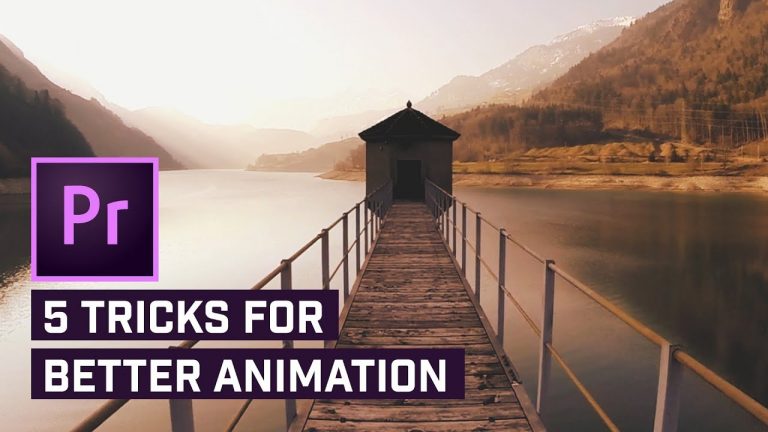 CREATE ANIMATIONS THAT LOOK LIKE THEY CAME FROM AFTER EFFECTS! | Fixing the bezier animation path, jumping keyframes, deep easing, and more! Learn a bunch of cool tips and tricks for animating better in Premiere Pro.
Go support our sponsor, ProductionCrate! http://bit.ly/2zYPoHI
? Buy the Photoshop Course and Support the Channel → http://bit.ly/28NuwFy
? My Instagram: http://instagram.com/tutvid
? Subscribe for Daily Tutorials → https://goo.gl/DN4Nln
–
In this Premiere Pro video editing tutorial, we'll take a look at five little tips and tricks that I love to use when I'm animating in Premiere Pro. Start using these and you'll begin realizing there is actually a little bit of high-quality animation you can create from scratch right in Premiere. Really complex stuff will still have to go over to After Effects, but there is a whole lot we can do within Premiere itself.
⚡️ written tutorial here: http://bit.ly/2pNj76A
INSTAGRAM: http://instagram.com/tutvid
TWITTER: http://twitter.com/tutvid
FACEBOOK: https://www.facebook.com/tutvid
SNAPCHAT: tutvid.com
tutvid is a YouTube channel dedicated to creating the best Adobe Photoshop, Premiere Pro, Lightroom, and Illustrator tutorials. My goal is to create the best, most informative, and entertaining tutorials on the web. If you enjoy my videos, the best way to support what I do here is to purchase my course linked above or simply subscribe to the YouTube channel by pressing the red button.
✉️ business inquiries: nate@tutvid.com
–
Comments
comments