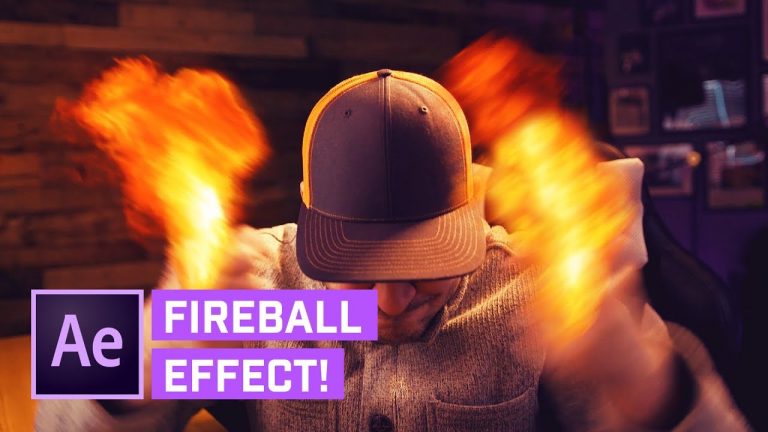 LEARN ABOUT MOTION TRACKING IN THIS AFTER EFFECTS TUTORIAL! | We'll learn about auto tracking in After Effects and we'll do some simple placement, scaling, and rotation as well as manually tracking where it's needed to complete this effect.
Check out ProductionCrate for all the cool resources I used in this video: http://bit.ly/2zYPoHI
Free Explosion & Fire Downloads: http://footagecrate.com/fire-explosions.html
? Buy the Photoshop Course and Support the Channel → http://bit.ly/28NuwFy
? My Instagram: http://instagram.com/tutvid
? Subscribe for Daily Tutorials → https://goo.gl/DN4Nln
–
In this After Effects tutorial, we will use a few keyed fireball clips from ProductionCrate to create a double fireball effect that explodes together into a massive fireball that overtakes the entire screen. We'll learn about simple scaling and positioning and then build out two tracking points that follow my hands and then as I smash them together a fireball will explode from it and overtake the whole screen. I hope you love this tutorial! Thanks for watching!
Fast forward icon used: https://www.flaticon.com/free-icon/fast-forward_660276
⚡️ written tutorial here: http://bit.ly/2E1Ma8G
INSTAGRAM: http://instagram.com/tutvid
TWITTER: http://twitter.com/tutvid
FACEBOOK: https://www.facebook.com/tutvid
SNAPCHAT: tutvid.com
tutvid is a YouTube channel dedicated to creating the best Adobe Photoshop, Premiere Pro, Lightroom, and Illustrator tutorials. My goal is to create the best, most informative, and entertaining tutorials on the web. If you enjoy my videos, the best way to support what I do here is to purchase my course linked above or simply subscribe to the YouTube channel by pressing the red button.
✉️ business inquiries: nate@tutvid.com
–
Comments
comments