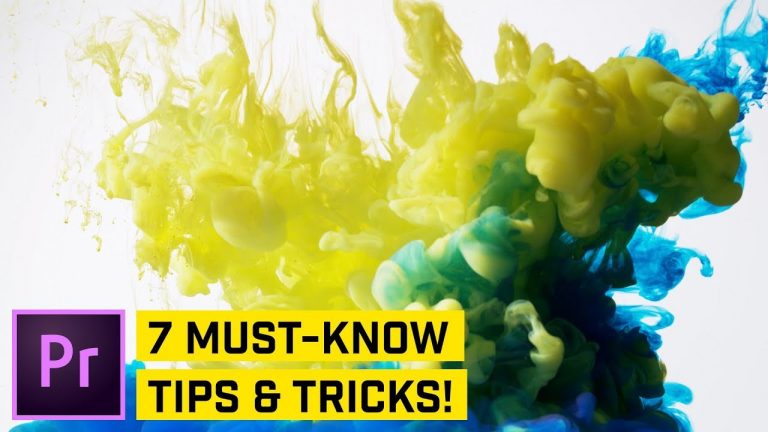 LEARN NEW WAYS TO EDIT IN THIS PREMIERE PRO TUTORIAL! | We'll cover some of the techniques and tricks I use daily when I'm editing video.
Check out our sponsor, Squarespace and use the code "tutvid" for 10% your website: https://www.squarespace.com/tutvid
? Buy the Photoshop Course and Support the Channel → http://bit.ly/28NuwFy
? My Instagram: http://instagram.com/tutvid
? Subscribe for Daily Tutorials → https://goo.gl/DN4Nln
–
In this Premiere Pro video editing tutorial, we'll look at some of my favorite things in Premiere Pro. The stuff that makes me work faster and with less stress. I'll cover how to scrub/shuttle through your timeline faster with hotkeys, the super fast In/Out/Extract edit, the two hotkeys I added to Premiere and can't live without, Targeting Tracks and why that's important, reducing lag when playing your video back in Premiere, locking tracks for better ripple deletes, and adjusting audio gain for louder and better managed audio levels.
⚡️ written tutorial here: http://bit.ly/2rmmt17
INSTAGRAM: http://instagram.com/tutvid
TWITTER: http://twitter.com/tutvid
FACEBOOK: https://www.facebook.com/tutvid
SNAPCHAT: tutvid.com
tutvid is a YouTube channel dedicated to creating the best Adobe Photoshop, Premiere Pro, Lightroom, and Illustrator tutorials. My goal is to create the best, most informative, and entertaining tutorials on the web. If you enjoy my videos, the best way to support what I do here is to purchase my course linked above or simply subscribe to the YouTube channel by pressing the red button.
✉️ business inquiries: nate@tutvid.com
–
Comments
comments