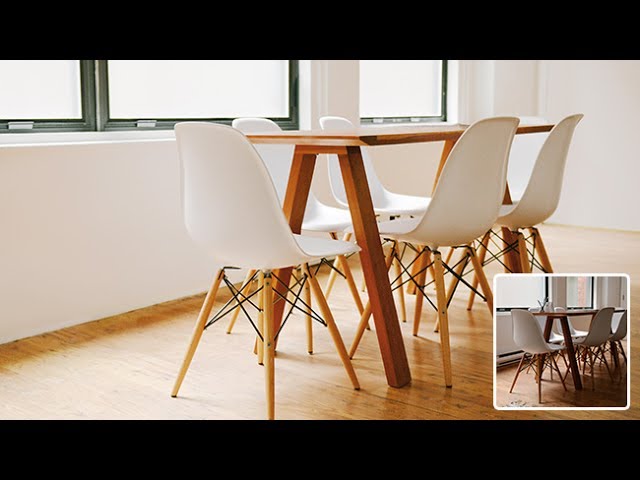 Stranger Things + PHLEARN! OMG!!! Check it out: https://www.youtube.com/watch?v=2NKLqDxfh2I
Download Sample Images and Follow along.
https://phlearn.com/retouch-environments
Learn how to clean up any environment in a few simple steps.
In this episode we show you how to use tools like the Brush Tool, Spot Healing Brush, Clone Stamp, and Pen Tool to remove distractions and simplify an environmental photo.
Remove Objects with the Spot Healing Brush Tool
The Spot Healing Brush Tool is perfect for removing objects on a simple background. In this example we remove wall hooks with the Spot Healing Brush Tool. These hooks are on a white wall, making them easier to remove.
How to Clone Objects in Photoshop
In this example, two of the windows in the photo are frosted and one of them is transparent. The frosted windows look cleaner and more simple than the transparent window, so in this case it makes sense to replace the transparent window with a frosted one.
To do this, make a selection around one of the frosted windows, then duplicate it to a new layer by pressing CTRL/CMD+J. Next, skew the window by holding CTRL/CMD and clicking on one of the corners of the layer and transforming it until the window matches the perspective in the photo. Next, create a layer mask to blend the new frosted window into the photo.
How to Retouch using the Brush Tool
You may be surprised at the versatility and power of the Brush Tool. In this example, we remove a heater from a photo using the Brush Tool. Simply hold ALT/OPTN+CLICK on the color you would like to sample (In this case it is the wall color) and paint over the object you would like to remove. If you are working on a relatively simple photo you won't need to sample many colors, if you are working on a more complex photo, you may need to sample repeatedly.
If needed, make a selection to refine where you don't want your brush paint to be visible. In this example we use the Pen Tool to outline the chair and remove it from the wall layer.
VISIT PHLEARN.COM FOR MORE FREE TUTORIALS
SUBSCRIBE NOW FOR MORE FREE TIPS AND TRICKS
http://www.youtube.com/subscription_center?add_user=phlearnllc
GET FREE TUTORIALS SENT TO YOUR EMAIL + DISCOUNTS ON OUR PRO TUTORIALS!
https://phlearn.com/mail
LET'S BE FRIENDS!
Instagram ► https://www.instagram.com/phlearn/
Facebook ► https://facebook.com/phlearn
Twitter ► https://twitter.com/phlearn
Google+ ► https://plus.google.com/116791098059215639405
Phlearn ► https://phlearn.com
Did you know there is a lot more to PHLEARN than YouTube? https://phlearn.com/more
-~-~~-~~~-~~-~-
-~-~~-~~~-~~-~-
Comments
comments