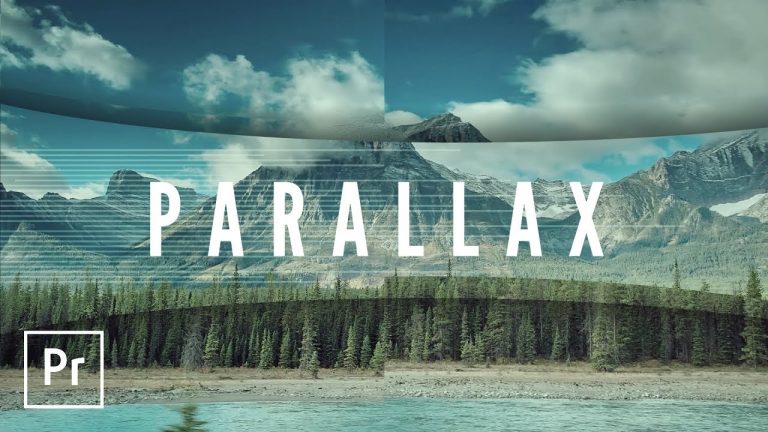 HOW TO MAKE PARALLAX STYLE EFFECTS IN PREMIERE! | We'll stack up the Adjustment Layers to knock down this effect. Check out the video, you're going to love it!
? Buy the Photoshop Course and Support the Channel → http://bit.ly/28NuwFy
? My Instagram: http://instagram.com/tutvid
? Subscribe for Daily Tutorials → https://goo.gl/DN4Nln
–
? ↓ VIDEO GUIDE ↓ ?
01:42 Creating the Intro Effect (after creating sequence and placing clip(s))
02:54 Making the Matte/Adjustment Layer "Sandwich"
06:52 Keyframing and animation
10:08 Making the effect more dynamic by curving the lines
11:42 Creating the transition effect
In this Premiere Pro video editing tutorial, we will take a look at how to create two different effects. First, we'll create a simple parallax style bumper/intro effect to introduce new video clips in your story and then we'll create a blurred parallax style video clip transition effect that you're just going to love. Combining both Adjustment Layers and Color Mattes used as masks, we will be able to create a complex, multi-layered animation that looks much harder to create than it really is. Thanks for watching!
⚡️ written tutorial here: http://bit.ly/2tNGgr8
INSTAGRAM: http://instagram.com/tutvid
TWITTER: http://twitter.com/tutvid
FACEBOOK: https://www.facebook.com/tutvid
SNAPCHAT: tutvid.com
tutvid is a YouTube channel dedicated to creating the best Adobe Photoshop, Premiere Pro, Lightroom, and Illustrator tutorials. My goal is to create the best, most informative, and entertaining tutorials on the web. If you enjoy my videos, the best way to support what I do here is to purchase my course linked above or simply subscribe to the YouTube channel by pressing the red button.
✉️ business inquiries: nate@tutvid.com
–
Comments
comments