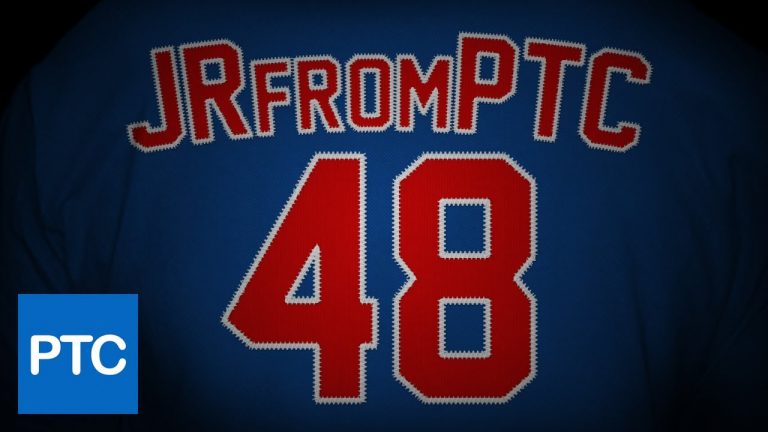 Photoshop CS6 tutorial showing how to create a Baseball jersey from scratch. You'll learn to create the jersey texture, and the stitching around the text.
in case you're wondering I randomly selected the number #48, but the name on the Jersey is actually my Twitter screen name! If you have a twitter account, you can follow me @JRfromPTC!
The Jersey number and the Jersey name use a sports font that you can download for free at Dafont.com. Go to our site for the link.
If you have any questions please leave them below
or head over to this tutorial's page on our website:
Subscribe + Like + Share + Comment = More Video Tutorials!
Thank you for watching!
===================================
LINKS
This Video's Youtube Link:

Website:
Twitter:
Tweets by JRfromPTC
Facebook:
https://www.facebook.com/PhotoshopTrainingChannel
Google +:
https://plus.google.com/117602978180599831857
Pinterest:
http://pinterest.com/ptcpins
YouTube Channel:
https://www.youtube.com/user/photoshoptrainingch
RSS Feed:
http://feeds.feedburner.com/PhotoshopTrainingChannel
Comments
comments